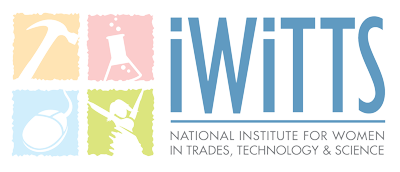 *New* WomenTech Educators Manufacturing Bootcamp: Empowering Educators to Recruit Women to Manufacturing!
Create a Recruitment Action Plan based on proven strategies to achieve up to 25-50% female enrollment in your Manufacturing classes!
Register and You'll Receive
Coaching / Plan Feedback Calls for Teams
Recruitment Examples, Templates & Checklists
Live Immersion Online Training
IWITTS has helped dozens of schools increase the number of women enrolled in a wide range of STEM/CTE career pathways and improve the retention of both female and male students in a year or less.
WomenTech Manufacturing Educators
Online Live Immersion Bootcamp
2022 -Offered as a Contract Training Only
8:00 AM - 12:00 PM PT (11:00 AM - 3:00 PM ET)

Community colleges that have implemented the strategies participants learn through the WomenTech Educators Online Program have seen remarkable results.
"If you're tired of spinning your wheels attempting to get more women in your program, then the WomenTech Educators Training is the way to do it."
~ Nancy Wilson, Assistant Dean, Career Technical Education, Lawson State Community College, AL went from 2 to 15 women in Manufacturing after participating in an Online WomenTech Educators Training
Contact Donna to discuss hosting this training at your school or in your state



"We recruited 9 new women to Welding in only 4 weeks after participating in a WomenTech Educators Bootcamp.
"The WomenTech Educators Training was very eye-opening and it provided a vehicle and framework to focus our efforts. It gets you to think about what it takes to be successful.
Before the training, I was very frustrated about not being able to recruit women to our Welding program and I didn't have a plan. It was the decisive work plan we developed as a team with Donna's facilitation during the training that I think made the biggest difference."
When our team first participated in the WomenTech Educators Training, we were focused on the BioTech Manufacturing program, but we built that up and we've now translated the training to our other Manufacturing programs with a similar approach."
~ Sue Silverstein, Welding Instructor, Milwaukee Area Technical College (MATC), WI brought a team to a Bootcamp in summer 2018
~ Dr. John Henshaw, Dean of Workforce Development at Mt. Wachusett Community College (MWCC) and Project Director for Massachusetts Advanced Manufacturing TechHire Collaborative brought a team to an online training in September 2015
Client Video: Fayetteville Technical Community College (FTCC) created a 5-minute video about the WomenTech Training narrated by FTCC's Dean of Engineering and Applied Technology. Reviewing this will enable you to see the training in action and hear from past participants – FTCC faculty and staff.
What Will You 'Get' Out of the WomenTech Manufacturing Online Bootcamp?
The WomenTech Educators Online Live Immersion Bootcamp contains 8 hours of content on recruitment and is underpinned by a 22 page Women and Manufacturing Annotated Bibliography of Best Practices. You'll receive WomenTech Educators accompanying handouts, recruitment and retention plan templates, and the opportunity to have questions answered in real time. At the conclusion of the Bootcamp, you'll have the tools to put in place proven strategies that can help your Manufacturing programs succeed, and help more female (and male) students along to fulfilling Manufacturing careers. Plus, teams will receive coaching, virtual team building and plan feedback before and after the Bootcamp from your trainer, Donna Milgram.
Are you ready to...


✓ Adopt a program-wide "female-friendly" recruitment approach
✓ Communicate the benefits of STEM/CTE at each stage of the recruitment process
✓ Identify your target audience for recruitment and low-hanging fruit
✓ Make female students feel welcome in the classroom (and learn what not to do)
✓ Bolster the confidence of your STEM/CTE students to ensure success
✓ Teach the building block skills that help to close the experience gap
✓ Connect with female role models & create community
✓ Partner with faculty, administrators, student services, and others to work together and boost recruitment
✓ Understand how to build a Women in Manufacturing Leadership Team so you don't have to recruit all by yourself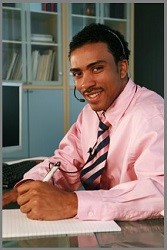 "What You'll Learn in 8 Amazing Hours"
✓ Learn how to choose the "right" target audience for your recruitment goals so that you can go after the low-hanging fruit and enroll more women in your classes
✓ Discover what excites women about Manufacturing so that your outreach is more effective
✓ Leverage ONLINE recruitment strategies so more female students know about your Manufacturing programs and you can recruit with current restrictions
✓ Find out how to take advantage of no cost or low cost ONLINE Recruitment Tools that will make your recruitment efforts much easier and enable you to execute quickly
✓Learn how to find female role models in your career pathway to help with recruitment both in real time and online so you can finally enroll more female students
MILESTONE: Create a recruitment action plan you will customize to your school that will provide you with a roadmap to increasing female students in your Manufacturing classes
✓ An easy-to-implement recruitment plan to increase female enrollment up to 25-50% in your Manufacturing programs and classes
✓ The knowledge and confidence you need to put your plan into action right away
✓ Coaching support for implementation for teams only with trainer Donna Milgram
✓ Unlimited email support from your trainer Donna Milgram for 6 months following the Bootcamp
✓ A final presentation in which you'll practice highlighting your successful outcomes to garner support
* Bonus: You'll also receive, as free bonus tools, my Women in Technology Outreach Kit and The WomenTech Classroom eBook and much more to help you save time and money and be even more successful (see below!)
Proven Outcomes with Case Studies
Below are 3 examples of successful programs IWITTS has worked with in past with proven results and outcomes. Links to each of the case studies are provided.
✓ 2 to 11 women (1 year) to 15 in 1.5 years
✓ Female retention 80% to 93% (1 year)
✓ Case Study includes female student interview
✓ Participated in Online Training
Lawson State Community College, AL (HBCU)
✓ 1 to 9 women (1 semester) to 13 (1 year)
✓ Female AND male retention increased from 50% to 100%
✓ Case Study includes female student interview
✓ Participated in Online Training
Mt. Wachusett Community College, MA
Milwaukee Area Technical College, WI
NEVER let anyone tell you again that nothing can be done, or that making change happen for female students in your Manufacturing program will take decades or require a huge budget. We have the evidence to prove your community college can start seeing real increases in as little as one year!

2021 WomenTech Manufacturing Educators Online Bootcamp Program
Live Immersion Online Bootcamp Details:
Manufacturing Bootcamp Fact Sheets
WomenTech Manufacturing
Recruitment Bootcamp
Bootcamp Dates: Two 4 hour days, 2021
Times: 8:00 AM - 12:00 PM PT (11:00 AM - 3:00 PM ET)
Registration and Pricing for Teams
Two Four hour days
8:00 AM - 12:00 PM PT
(11:00 AM - 3:00 PM PT)
Team Registration:
Recruitment Bootcamp PLUS Team Coaching

*Late Registration Fee of $500 after September 10, 2021
Resources Included with the Online Bootcamp
You will receive a team license for these resources as part of your training registration.
Downloadable products included with Bootcamp:

Google Drive Training Folder
Each participant receives access to a Google Drive Folder where you can download your training handouts and materials at any time before, during, and after the training. Your folder will include examples of proven Outreach Materials (emails, flyers, webpage, Eventbrite, fact sheet, interest form); IWITTS's Recruitment and Retention of Women STEM Program Checklist; WomenTech Recruitment and Retention Plan Templates; and, more.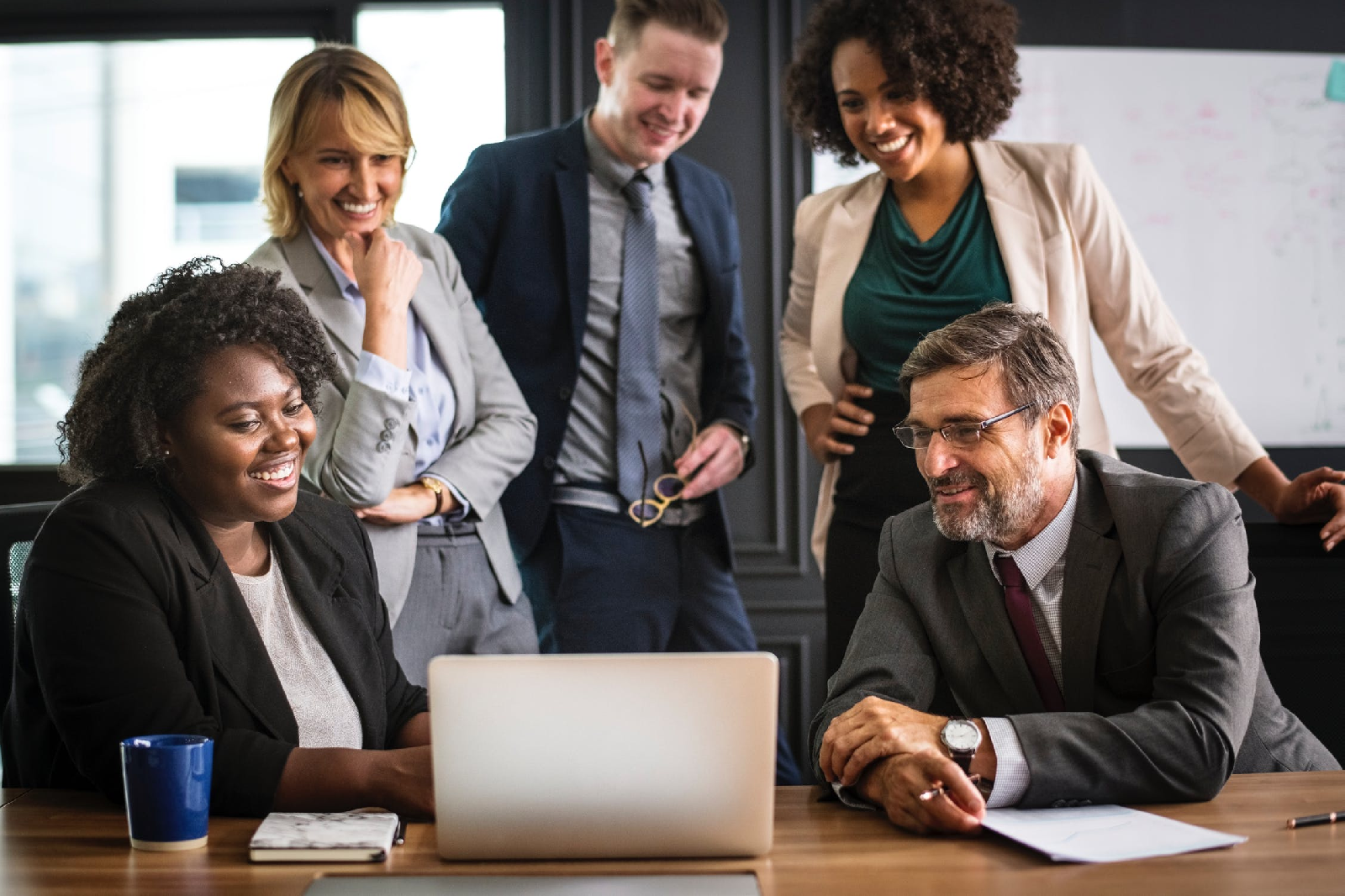 Women in Technology Outreach Kit (value = $150 per individual license)
This easy-to-use downloadable kit has examples and fill-in-the-blank templates for program brochures, flyers, recruitment presentations, and school website sections that all include female role models. The female role model questionnaire has all the proven questions to ask your role models.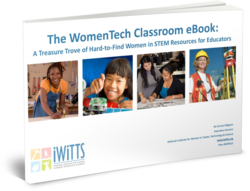 The WomenTech Classroom eBook: A Treasure Trove of Hard-to-Find Women in STEM Resources for Educators (value = $35 per individual license)
Instantly access female friendly curriculum resources and role model websites that will help women see themselves in all career pathways.
Additional Bonuses:
Women in Manufacturing Annotated Bibliography 22 pages
WomenTech Gender Equity Self-Assessment
STEM Success for Women Case Studies (10)
Tutorial: How to Find Female Role Models (Video)
Tell Her Story: STEM Female Role Model Template
Questions? Talk with Donna Milgram
IWITTS's Executive Director Donna Milgram is happy to talk with you about how your school can achieve its goals for broadening participation, potential team member selection, and to make sure this training opportunity is a good fit.
✓ Each WomenTech Bootcamp Training can accommodate up to 4 college teams.
✓ Each team is made up of 6 to 10 key stakeholders including a Key Leader and Co-leader.
✓ Each team must select and must map to one career pathway (ex: Manufacturing Technology). Once the college has the model, they'll be able to easily roll it out to other Career Pathways in the department.
✓ Below are some examples of key stakeholders that make up a team. Donna Milgram, IWITTS's Executive Director will serve as trainer and coach and can help each school think through best members for their Team. Please note you are not expected to have all of these potential members, the list is over inclusive.
Potential Team Members: Example Manufacturing (6 to 10 Per College)
Manufacturing Instructors
Counselors/Advisors
Manufacturing Chair
Outreach/Recruitment Staff
Workforce Development Director/Staff
Manufacturing Lab Assistants
Learning Center Director/ Staff
Manufacturing Employer from the Advisory Board
Coordinators of Potential Recruitment Sources i.e. ESL, One Stop, Feeder High School Programs
Curriculum Developer
Teams speak with a single voice during the Bootcamp and together create a Recruitment and Retention Action Plan customized for their college. To achieve these results, each team is required to focus on one career pathway. The model can be replicated in other career pathways later on.
What WomenTech Educator Participants Said About Their Teams in the Training:

"We recruited 9 new women to Welding in only 4 weeks after participating in a WomenTech Educators Bootcamp. I just knew that participating in the WomenTech Training was something we needed to do, so I got other people in my department on board and put together a team to participate. I was really surprised by just how helpful it was to have a team. I connected with colleagues I've never worked with before and now I know I can always go to them when it comes to recruiting women." ~ Sue Silverstein, Welding Instructor, Milwaukee Area Technical College, WI

"The Bootcamp gave us an opportunity to collaborate as a team and do some deliberate marketing and recruitment. I think getting together as a team with intention—because we're all so busy—and developing a written plan that we could stick to was what made all the difference. In a year's time, we had increased female enrollment in our IT & CS Department from 149 to 226 female students and male enrollment had also increased from 751 to 1009 male students." ~ Michelle Levine, Interim District Director of Faculty Development, Broward College, FL
Select Testimonials from Colleges:
"The training was time well spent. It was such a minimal amount of time to get so many concrete implementable strategies. The WomenTech Educators Online Training gives you the most for your money—you can implement the tools immediately with minimal resources and see true quantitative results!"


~ Phyllis Baca, Director of STEM Initiatives, Santa Fe Community College, Santa Fe, NM
"We have the first three women in our Auto Technology Program and really want to make sure they succeed. After participating in the WomenTech Educator's Online Training, we created additional open lab time for them, realizing they may need extra time to develop hands-on skills in a nonthreatening atmosphere. Two months into the course they are still with us. I learned so much about retention from the online training, I decided our entire Engineering and Technology Department could benefit and we are bringing the online training to our school and rolling it out to all of the technical faculty over the next two years."
~ Van Madray, formerly Dean of Construction and Industrial Technology Division, Pitt Community College, Winterville, NC and now Dean Business, Engineering Technologies and Public Services, Rowan-Cabarrus Community College, NC
"The WomenTech Educators Online Training has the potential to change the way you view your program. Important data is presented with passion and humor. I want you to know I have gained a great deal from the course. By the time you have a graduate degree and have worked in education for decades, most "professional development" is repetitive. I can honestly say that you have given me much to think about and that it will result in changes to my approach to course development."
~ Lauran Sattler, Department Chair, Computer Information Systems, Ivy Tech Community College, President's Award for Instructional Excellence 2007, Warsaw, IN
"Attending the WomenTech Educators Online Training was the best decision I have made in a long time! During the training, I developed a Recruitment and Retention Plan for one of the CIS programs. This is not a training where you consider doing "something" when you get back to your office, you are actually developing and obtaining feedback from other colleagues on what they have done and how you can improve your plan before implementation! Plus, I will be able to take my experience and work on other programs of study using the same framework."
~ Edna Quintana Claus, Ph.D., M.B.A., Computer Information Systems (CIS) Division Director, Texas State Technical College, Harlingen, TX

Donna Has Dedicated Her Entire Career to Helping Educational Institutions Have Actual Increases in Female Enrollment and Retention
Donna Milgram has been the Principal Investigator of 5 National Science Foundation grants. She has worked intensively with schools—boots on the ground—to develop the strategies and system that help educators enroll up to 25-50% female students in STEM/CTE classes.
Donna's NSF-funded CalWomenTech Project was highlighted by the National Science Foundation for demonstrating significant achievement and program effectiveness and chosen as 1 of 3 model projects by the American Association of University Women (AAUW).
After over 30 years of service in the field, she has "cracked the code" and developed an 8 point system for recruitment and a 12 point system for retention that provides numerical results in about one year—not just the hope of eventual change 5-10 years down the road that nobody can measure.
She has developed recruitment and retention plan templates based on her proven system that requires you to use the plan elements which have resulted in success for so many of our past WomenTech Educators Training participants. She has even created templated personal encouragement and welcoming conversation guides.
Learn directly from Executive Director
Donna Milgram, the creator of the
WomenTech Educators Training
Donna knows busy educators don't have time to figure this out all by themselves. That's why she developed rich supplementary online resources that range from examples of women in STEM/CTE recruitment videos, to a tested NSF-based spatial reasoning curricula that improves retention.
She loves being able to make such a big impact on STEM/CTE classrooms around the country, and in turn on the lives of women and girls who have the opportunity to reach their full potential.
Donna is committed to finding as many ways as possible to get our proven system out to the world. This Bootcamp version of the WomenTech Educators Training is an online version of IWITTS's Live Event for those who want to immerse themselves in the knowledgebase and walk away with a recruitment and retention plan that they have customized to their school. Just like in the Live Event, you'll have the opportunity to ask her questions and to volunteer to receive feedback on a section of your plan in front of your fellow Online Bootcamp "recruits!"