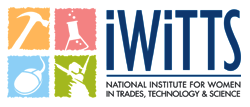 Free Webinar on Demand: Meet your Perkins Core Indicator Targets for Nontraditional in a Year or Less
Date: Whenever You Choose to Watch
Presenter: Donna Milgram, Executive Director
See how it's possible to meet or exceed goals for both Nontraditional Program Enrollment and Retention, in your school or across your district.
Discover how colleges have applied best practices to attain these outcomes in a year or less - sometimes after a single semester.
Find out how to meet your school or district's goals for Nontraditional and Special Populations. With our synergistic partnership strategy you will see an ongoing pipeline of students.
Download our sample Nontraditional Plan Language for your Perkins Plan.
Discover the WomenTech Training & Coaching System and learn how it can help your school or district meet its performance targets for the Nontraditional Core Indicator.
Testimonials and Outcomes
"The WomenTech Educators Training was very eye-opening and it provided a vehicle and framework to focus our efforts. It gets you to think about what it takes to be successful. The most valuable aspect of the training was building our team!
When our team first participated in the WomenTech Educators Training, we were focused on the BioTech Manufacturing program, but we built that up and we've now translated the training to our other Manufacturing programs with a similar approach.
Everybody knows that you can't maintain 100% retention, but that was the case from that second cohort to the next. As your program builds, there's inevitably going to be some attrition, but we have kept a very high retention rate."

"Our college is a numbers-driven organization, so we know that the strategies we tried after the WomenTech Educators Training really made an impact. We now have more women in the program than we thought would be possible. We were able to go from only 1 female student to 15 in an Emerging Technologies course the very next semester after the training. A year later, we awarded almost half of our 43 Video Game Design & Development certificates to women. In fact, we're one of the programs that actually got off Perkins' Naughty List for not having enough women represented in the program because we were able to start meeting our goals."
"Before the WomenTech Educators Training, I felt like I was just spinning my wheels trying to get more women into our Automotive Manufacturing Technology program. After the training, Lawson State went from only 2 female students in Automotive Manufacturing Technology to 11 in just over a year.
If you're tired of spinning your wheels attempting to get more women in your program, then the WomenTech Educators Training is the way to do it."
Nancy Wilson, Assistant Dean, Career Technical Education, Lawson State Community College, Bessemer, AL
Mark Evans, Program Chair and Instructor, Emerging Technologies, Athens Technical College, GA
Dr. John Henshaw, Dean of Workforce Development at Mount Wachusett Community College
Donna Has Dedicated Her Entire Career to Helping Educational Institutions Have Actual Increases in Female Enrollment and Retention
Donna Milgram has been the Principal Investigator of 5 National Science Foundation grants. She has worked intensively with schools—boots on the ground—to develop the strategies and system that help educators enroll up to 25-50% female students in STEM/CTE classes.
Donna's NSF-funded CalWomenTech Project was highlighted by the National Science Foundation for demonstrating significant achievement and program effectiveness and chosen as 1 of 3 model projects by the American Association of University Women (AAUW).
After over 30 years of service in the field, she has "cracked the code" and developed an 8 point system for recruitment and a 12 point system for retention that provides numerical results in about one year—not just the hope of eventual change 5-10 years down the road that nobody can measure.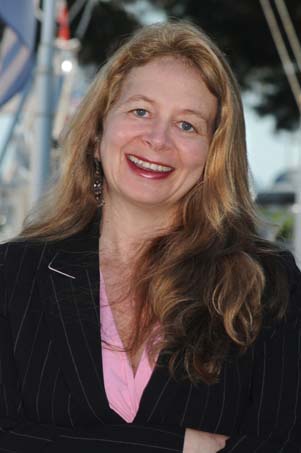 She has developed recruitment and retention plan templates based on her proven system that requires you to use the plan elements which have resulted in success for so many of our past WomenTech Educators Training participants. She has even created templated personal encouragement and welcoming conversation guides.
Donna knows busy educators don't have time to figure this out all by themselves. That's why she developed rich supplementary online resources that range from examples of women in STEM/CTE recruitment videos, to a tested NSF-based spatial reasoning curricula that improves retention.
She loves being able to make such a big impact on STEM/CTE classrooms around the country, and in turn on the lives of women and girls who have the opportunity to reach their full potential.
Copyright © 2022 National Institute for Women in Trades, Technology & Science . All rights reserved.