Free Webinar Date: May 11, 2021 Time: 11 am PT / 2 ET (1 hour)
How Rowan-Cabarrus Community College increased female students in its Cybersecurity program by 28 in 3 months by using WomenTech online recruitment strategies.
The top 3 mistakes schools make that result in their online career events having very low attendance

How to get women to come to online events where you share information about your program and actually enroll!
The one thing you absolutely must do if you are going to recruit more female students to "nontraditional" career pathways

A workaround if your program's website landing page might repel potential female students and you can't change it.
The type of online outreach that is most effective for recruitment.
How to go after the low hanging fruit, rather than waste your time on recruitment strategies that don't pay off!
Bonus: these strategies work to recruit more male students too!
Save your FREE spot for this hands-on Zoom webinar now!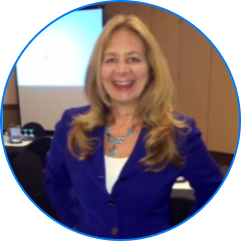 About Donna Milgram the Presenter:
Donna has Dedicated her Entire Career to Helping Educational Institutions have Actual Increases in Female Enrollment and Retention.
Donna Milgram has been the Principal Investigator of 5 National Science Foundation grants. She has worked intensively with schools—boots on the ground—to develop the strategies and system that help educators enroll up to 25-50% female students in STEM/CTE classes.
Donna's NSF-funded CalWomenTech Project was highlighted by the National Science Foundation for demonstrating significant achievement and program effectiveness and chosen as 1 of 3 model projects by the American Association of University Women (AAUW).
After over 30 years of service in the field, she has "cracked the code" and developed an 8 point system for recruitment and a 12-point system for retention that provides numerical results in about one year—not just the hope of eventual change 5-10 years down the road that nobody can measure.

"There was a big difference in how we recruited for our 1st cohort of Pre-Apprentices - which had no women-and our 2nd cohort which had 7.
The WomenTech Training gave us a robust Version 2.0 Outreach Strategy. We had an entire platform and the messaging included: a Women and Automotive website, flyers featuring female role models, and a fact sheet with talking points about why automotive and apprenticeship is a good field for women. Plus, we had 3 Women in Automotive Meet & Greets with female automotive technicians.
The knowledgebase that IWITTS provided us on how to build an outreach strategy that targeted women helped us to tap existing resources within the college and led to our great results—from zero to 7 women in the Automotive Pre-Apprenticeship program in 2.5 months."

"The Bootcamp got us thinking intentionally about who we were going to target for outreach, how we were going to target them, and how we would follow up to make
sure we had actual results linked to the different programs and events that we were holding.
Within a year's time, we had increased female enrollment in our IT & CS Department from 149 to 226 female students and male enrollment had also increased from 751 to 1009 male students.
Since then, it has grown organically and blossomed into something that our college just does naturally."
~Monique Forster Pascual, Director of Apprenticeship & Instructional Service Agreements, Workforce Development, CCSF, CA hosted a 2018 WomenTech Educators Onsite Training: Customized to Automotive, Apprenticeship, Grant Goals and Timeline
~ Michelle Levine, Interim District Director of Faculty Development, Broward College, Hispanic-Serving Institution (HSI), FL brought a team to a WomenTech Online Training Bootcamp in November 2015

"Our college is a numbers-driven organization, so we know that the strategies we tried after the WomenTech Educators Training really made an impact. We now have more women in the program than we thought would be possible.
We were able to go from only 1 female student to 15 in an Emerging Technologies course the very next semester after the training. A year later, we awarded almost half of our 43 Video Game Design & Development certificates to women. In fact, we're one of the programs that actually got off Perkins' Naughty List for not having enough women represented in the program because we were able to start meeting our goals."
~ Mark Evans, Program Chair and Instructor, Emerging Technologies, Athens Technical College, GA brought a team to a 2015 WomenTech Educators Online Training
National Institute for Women in Trades, Technology & Sciences (IWITTS)
Copyright 2021