Whether you are developing your school's Perkins Plan, applying for an NSF grant, or just want more women in your program you will need to create an effective plan to have success – whether it's drone technology or cybersecurity or manufacturing. This webinar will give you best practice examples and case studies of how STEM/CTE Programs successfully increased the participation of women in two-year colleges. This is a don't miss webinar.
Increasing female enrollment also means increasing female retention rates, so this webinar will share strategies that have dramatically improved female retention. As a bonus they equally improved male retention as well. Avoid the we had one once but she dropped out phenomenon.
Free Webinar Date: June 21, 2023 Time: 11 am PT / 2 ET (1 hour)
The #1 mistake almost all schools make when developing a plan for increasing the participation of women in STEM/CTE
The top 3 Recruitment and Retention Strategies for increasing female enrollment in your STEM & CTE Career Pathways that have led to success for other schools
The difference between career awareness (which is what most schools do) and actual recruitment for enrollment (which is what they should be doing)
Best practice examples and case studies of what has actually worked to broaden the participation of women in STEM & CTE Programs in two-year colleges in a year or less
How to do a quick free 20-minute assessment of what your school should focus on in broadening participation of women in both the recruitment and retention areas
What your evaluation plan for increasing female enrollment should look like
What free tools are available from IWITTS to assist you in developing an effective Recruitment and Retention plan

How the WomenTech Training & Coaching System can help you develop an effective Recruitment and Retention plan in just 2 days and support you in it's implementation, so you don't have to do this all yourself!
Save your FREE spot for this hands-on Zoom webinar now!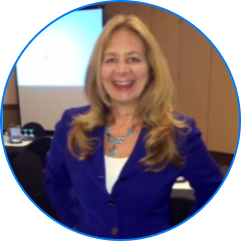 About Donna Milgram the Presenter:
Donna has Dedicated her Entire Career to Helping Educational Institutions have Actual Increases in Female Enrollment and Retention.
Donna Milgram has been the Principal Investigator of 5 National Science Foundation grants. She has worked intensively with schools—boots on the ground—to develop the strategies and system that help educators enroll up to 25-50% female students in STEM/CTE classes.
Donna's NSF-funded CalWomenTech Project was highlighted by the National Science Foundation for demonstrating significant achievement and program effectiveness and chosen as 1 of 3 model projects by the American Association of University Women (AAUW).
After over 30 years of service in the field, she has "cracked the code" and developed an 10 point system for recruitment and a 12-point system for retention that provides numerical results in about one year—not just the hope of eventual change 5-10 years down the road that nobody can measure.

"The WomenTech Educators Training was very eye-opening, and it provided a vehicle and framework to focus our efforts."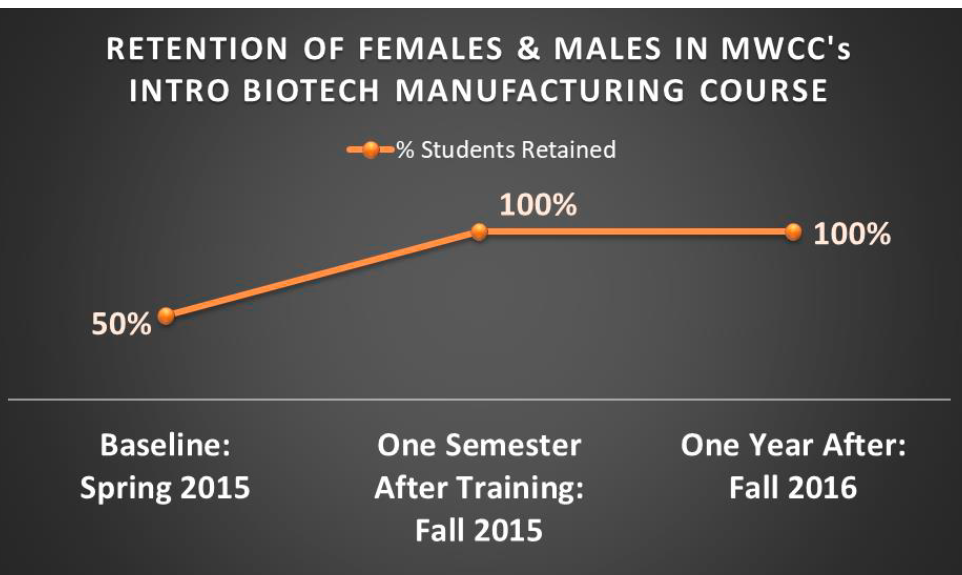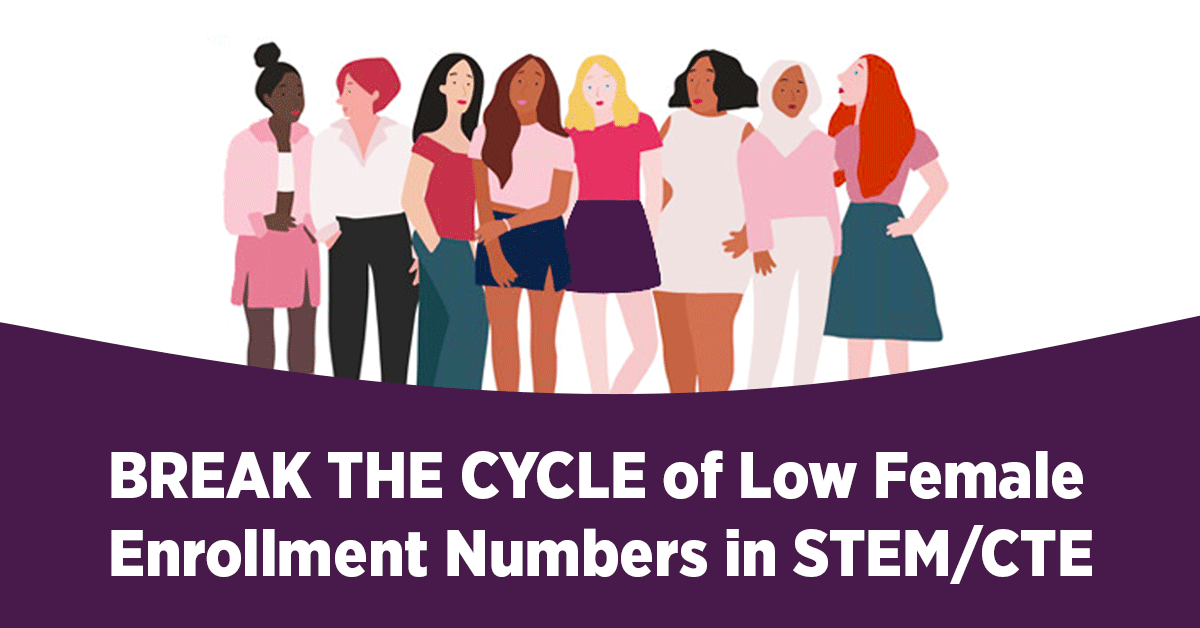 ~Dr. John Henshaw, Dean of Workforce Development, Mount Wachusetts Community College, MA - Rural Area
"The Bootcamp got us thinking intentionally about who we were going to target for outreach, how we were going to target them, and how we would follow up to make
~ Michelle Levine, Interim District Director of Faculty Development, Broward College, Hispanic-Serving Institution (HSI), FL brought a team to a WomenTech Online Training Bootcamp

sure we had actual results linked to the different programs and events that we were holding.
Within a year's time, we had increased female enrollment in our IT & CS Department from 149 to 226 female students and male enrollment had also increased from 751 to 1009 male students.
Since then, it has grown organically and blossomed into something that our college just does naturally."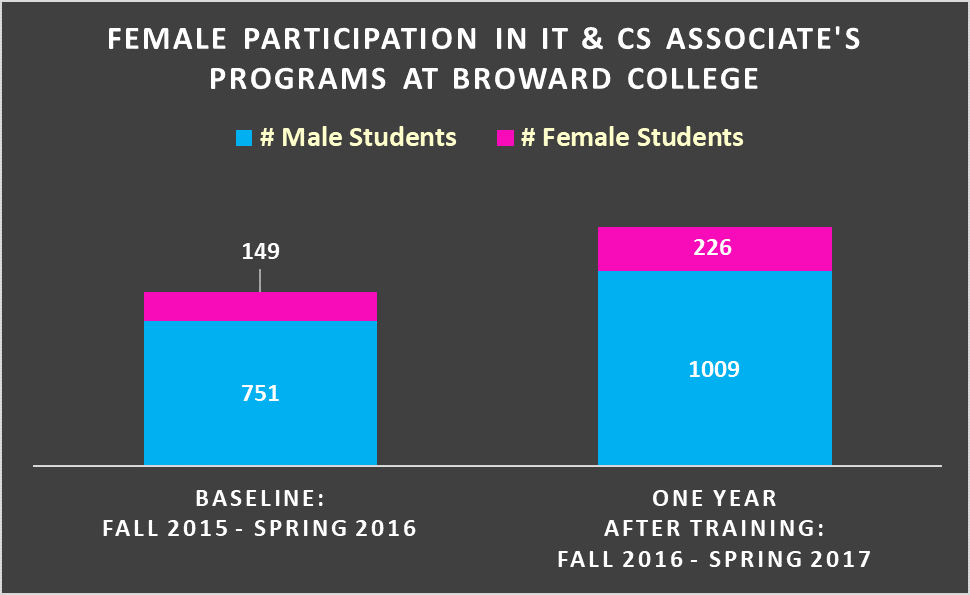 National Institute for Women in Trades, Technology & Sciences (IWITTS) Copyright 2023