Request Professional Development Form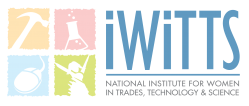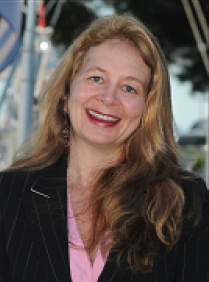 Donna Milgram
Executive Director
Donna Milgram has been the Principal Investigator of 5 National Science Foundation grants. She has worked intensively with schools - boots on the ground - to develop the strategies and system that help educators enroll up to 25 -50% female students in STEM/CTE classes.
After 30+ years of service in the field, she has "cracked the code" and helps schools achieve results in a year or less.
Donna knows busy educators don't have time to figure this out all by themselves.
Donna's NSF-funded CalWomenTech Project was highlighted by NSF for demonstrating significant achievement and program effectiveness and chosen as 1 of 3 model projects by the American Association of University Women.
Testimonials and Outcomes
"Our college is a numbers-driven organization, so we know that the strategies we tried after the WomenTech Educators Training really made an impact. We now have more women in the program than we thought would be possible. We were able to go from only 1 female student to 15 in an Emerging Technologies course the very next semester after the training. A year later, we awarded almost half of our 43 Video Game Design & Development certificates to women. In fact, we're one of the programs that actually got off Perkins' Naughty List for not having enough women represented in the program because we were able to start meeting our goals."
"The WomenTech Educators Training was very eye-opening and it provided a vehicle and framework to focus our efforts. It gets you to think about what it takes to be successful. The most valuable aspect of the training was building our team!
When our team first participated in the WomenTech Educators Training, we were focused on the BioTech Manufacturing program, but we built that up and we've now translated the training to our other Manufacturing programs with a similar approach.
Everybody knows that you can't maintain 100% retention, but that was the case from that second cohort to the next. As your program builds, there's inevitably going to be some attrition, but we have kept a very high retention rate."

"Before the WomenTech Educators Training, I felt like I was just spinning my wheels trying to get more women into our Automotive Manufacturing Technology program. After the training, Lawson State went from only 2 female students in Automotive Manufacturing Technology to 11 in just over a year.
If you're tired of spinning your wheels attempting to get more women in your program, then the WomenTech Educators Training is the way to do it."
Nancy Wilson, Assistant Dean, Career Technical Education, Lawson State Community College, Bessemer, AL
Mark Evans, Program Chair and Instructor, Emerging Technologies, Athens Technical College, GA
Dr. John Henshaw, Dean of Workforce Development at Mount Wachusett Community College, MA
Proven Outcomes with Case Studies
Below are 3 examples of successful programs IWITTS has worked with in past with proven results and outcomes.
NEVER let anyone tell you again that nothing can be done, or that making change happen for female students in your STEM/CTE program will take decades or require a huge budget. We have the evidence to prove your school can start seeing real increases in as little as one year!

Milwaukee Area Technical College, WI
✓ 0 to 9 women in Welding in 4 weeks, maintained over multiple semesters
✓ Participated in a Bootcamp
Broward College, FL (HSI)
Computer Science
Information Technology
✓ Female Enrollment 149 to 226 (1 year)
✓ Male Enrollment 751 to 1009 men (1 year)
✓ Participated in a Bootcamp
✓ 2 to 11 women (1 year) to 15 in 1.5 years
✓ Female retention 80% to 93% (1 year)
✓ Participated in a Bootcamp
Lawson State Community College, AL (HBCU)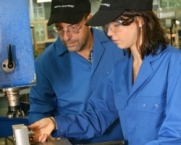 The National Institute for Women in Trades, Technology & Science (IWITTS) has been helping educators nationwide close the gender gap for women and girls in technology since 1994. IWITTS provides tools, resources, and professional development for educators to help them broaden female participation in STEM and CTE programs where they are underrepresented. Donna Milgram is the founder and Executive Director of IWITTS and looks forward to speaking with you.
Copyright © National Institute for Women in Trades, Technology & Science 2023