Topic:
-Recruiting Women to Manufacturing:
From Intention to Action
-Upcoming WomenTech Educators Online Manufacturing Recruitment Bootcamp in October 2020
Date and Time:
Tuesday, September 8, 2020
10:00 am Pacific Time / 1:00 pm Eastern Time
Presentation: 40 Minutes
Q&A with Donna: 20 Minutes
Presenter:
Donna Milgram
Executive Director, National Institute for Women in Trades, Technology & Science
Summary:
In this webinar, Donna Milgram will show you how two schools boosted female enrollment in Manufacturing (BioTech and Automotive) after attending a WomenTech Educators Online Training!
Mt.Wachusett Community College greatly increased female enrollment in their BioTech Manufacturing program in only 1 semester -- from 1 to 9 women. Retention of both female and male students went from 50% to 100%.
Lawson State Community College increased female enrollment in their Automotive Manufacturing Technology Program from 2 female students to 11 in just over one year. Retention of female and male students increased.
During the COVID-19 crisis, Manufacturing is urgently needed for critical items such as masks, PPP equipment, and COVID-19 tests. This demand will continue as many women start looking for new career opportunities in the aftermath of the pandemic. Don't miss this chance to talk with Donna about Recruiting Women to Manufacturing!
Donna will also discuss the upcoming WomenTech Educators Manufacturing Recruitment Bootcamp in October.
Empowering Educators to Recruit Women to Manufacturing.
Register here and we'll email you access details!
(If email doesn't arrive in 10 minutes, take a peak in your spam folder.)

Donna Milgram has dedicated her career to helping women succeed in fields that have been traditionally dominated by men. Ms. Milgram has been a Principal Investigator on 5 National Science Foundation (NSF) grants including the CalWomenTech Project, which was highlighted by the NSF for demonstrating significant achievement and program effectiveness and chosen as 1 of 3 model projects by the American Association of University Women.
Ms. Milgram has developed and conducted hundreds of WomenTech Educators Trainings in 45 of the 50 states and Canada and she has been teaching Educators online since 2011.
She is the author of "Intention to Action: Recruiting Women to CTE" published in Techniques Magazine for the Association for Career and Technical Education (ACTE) in November 2019.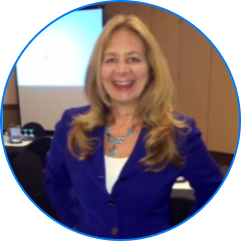 National Institute for Women in Trades, Technology & Sciences (IWITTS) Copyright © 2020