How Female Friendly Is Your STEM/CTE Program? Find Out Your Grade in Only 20 Minutes
WomenTech Gender Equity Self-Assessment funded by the National Science Foundation
Gauge how female friendly your college's STEM and CTE programs are by taking the free WomenTech Gender Equity Self-Assessment. In 20 minutes, you can assess your school's readiness to recruit and retain women in your STEM/CTE career pathways. It's that simple.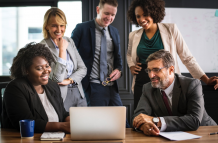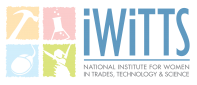 Here's what other STEM/CTE educators have to say...

Your STEM/CTE program will get a "grade" and a printout to measure how your school compares to existing best practices on broadening participation for women and any existing gaps.
Score Your Program! Simply fill out the form to take the assessment right now. It only takes 20 minutes to complete and you can return to finish it if you step away.

"Personally, the WomenTech Gender Equity Self-Assessment has been a real eye opener for me. I look forward to seeing how we can take the results and improve our environment even more at Oregon Tech to achieve equity." - Brian Moravec, Associate Dean, College of Engineering, Technology and Management, Oregon Institute of Technology

"The Gender Equity Self-Assessment only takes a little time and in return you get a lot of value. It raised some important points about our program I hadn't thought of and reminded me of recruitment AND retention strategies we need to get back to doing. This was a great refresher for me. I plan to make changes and take the assessment again to see how much our program's score improves."
- Greg Kepner, Department Chair/Director, Midwest Photonics Education Center, Indian Hills Community College
53% said that it significantly helped them see the gap between what their schools are doing and what they could be doing to broaden female participation in STEM/CTE
80% have reported that it raised their awareness of factors that affect gender equity in STEM/CTE programs and helped them understand what their school could do to improve in this area
93% of respondents have rated it as "Excellent" or "Very good"
The results are in for the WomenTech Gender Equity Self-Assessment...




The National Institute for Women in Trades, Technology & Science (IWITTS) has been helping educators nationwide close the gender gap for women and girls in technology for 25 years. IWITTS provides tools, resources, and professional development for educators to help them broaden female participation in STEM and CTE programs where they are underrepresented.
This material is based upon work supported by the National Science Foundation (NSF) under Grant No. 1102996. Any opinions, findings, and conclusions or recommendations expressed in this material are those of the author(s) and do not necessarily reflect the views of the NSF.

Copyright © National Institute for Women in Trades, Technology & Science 2019